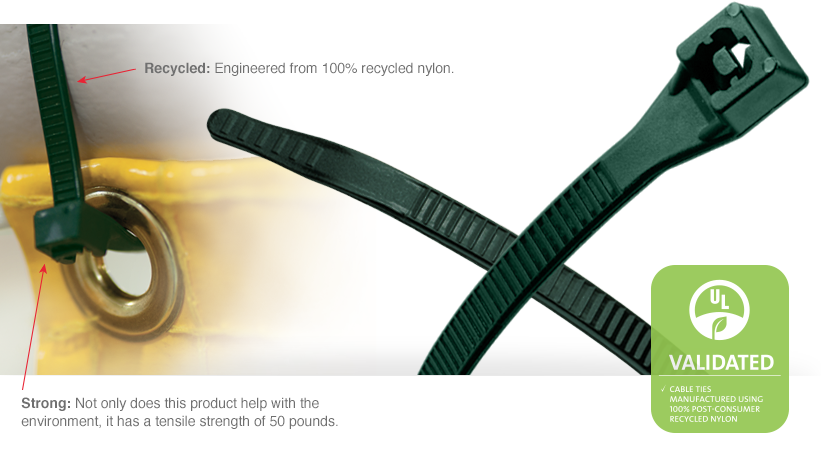 The FIRST cable tie on the market crafted from recycled material.
Eco-Ties, a new innovation from Gardner Bender, are engineered from 100% recycled nylon and are UL Environmental Agency approved, while still delivering the quality you expect with 50 pounds of tensile strength. Gardner Bender helped the mindful consumer with product created from environmentally responsible material and is perfect for any task. Bundle, wrap, fasten, and store everything from cords, cables and hoses to holiday decorations.
Features:
Recycled / Recyclable: Made from Post-Consumer recycled content, a minimum 85% of each cable tie is recycled content. Nylon, the biggest ingredient in cable tie resin, is 100% recycled material. When they've served their purpose, please recycle them. They're a #7 Plastic.
Validated: The process and materials used to make the Eco-Ties have been reviewed and approved by UL Environmental Agency.
Durable: Engineered from Recycled Nylon 66, the ties will uphold in everyday household applications.
Benefits:
Reduce waste in landfills. Nylon could be in landfills for thousands of years before decomposing.
Reduce reliance on virgin nylon which is derived from non-renewable petroleum.
Increase free time. Reduce daily clutter, and keep items in storage neat and untangled.
Strong: Not only does this product help with the environment, it has a tensile strength of 50 pounds.
Specifications:
| Item # | Description |
| --- | --- |
| 41-311R | Eco Tie11" 15 per bag/10 per master |
| 42-311R | Eco Tie 11" 75 per bag/10 per master |
| 41-308R | Eco Tie 8" 15 per bag/10 per master |
| 42-308R | Eco Tie 8" 75 per bag/10 per master |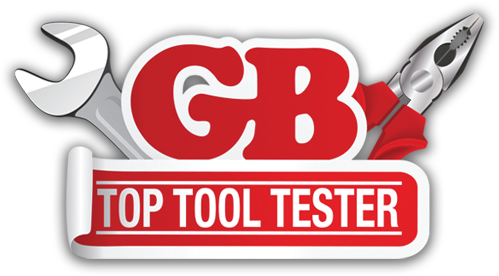 Sign-up to become a Top Tool Tester!
We believe the best test of our tools comes from professionals like you!
There's no commitment or cost and you keep the tools you test for FREE.
Online Resources