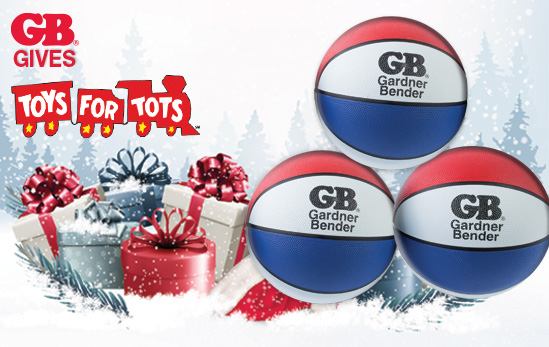 Gardner Bender Gives - Toys for Tots
The U.S. Marine Corps Reserve Toys for Tots Program collects new, unwrapped toys during October, November and December each year, and distributes those toys as Christmas gifts to less fortunate children in communities around the nation.
Local Toys for Tots Campaign Coordinators conduct an array of activities throughout the year, which include golf tournaments, foot races, bicycle races and other voluntary events designed to increase interest in Toys for Tots, and concurrently generate toys and monetary donations. Community members are able to take place in these events or donate toys at toy drop-offs nearest them.
Gardner Bender is proud to contribute toys and increase awareness promoting this amazing program. We appreciate the impact Toys for Tots makes on our local and national community.
Interested in how you can help? Visit Toys for Tots