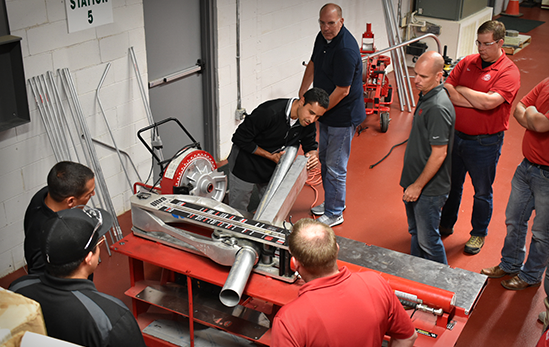 Gardner Bender leads conduit bending segment for The Evergreen Marketing Group's "Phases of Construction Training"
NEW BERLIN, Wisconsin – July 31, 2019
Gardner Bender's Steve Cvikel, Matt Fejedelem and Lee Newson were in Dallas Texas Wednesday conducting the conduit bending segment of The Evergreen Marketing Group's 3-day "Phases of Construction Training".
The Evergreen Marketing Group is a cooperative of independent construction and industrial tool distribution companies located throughout the United States and Canada. Their members work in partnership with more than 100 leading suppliers of industrial/construction tools and equipment. The list of companies in attendance at Wednesday's training was Acme Construction Supply Co., Inc., Acme Tools, American Producers Supply Co., Inc., Carson's Nut-Bolt & Tool Company, Inc., Darragh Company, Dixie Construction Products, Inc., ERIKS – Savannah, Fort Worth Bolt & Tool Co., LLP, Jensen Equipment Co., Inc., Morgan Tool & Supply, Total Tool Supply, Inc.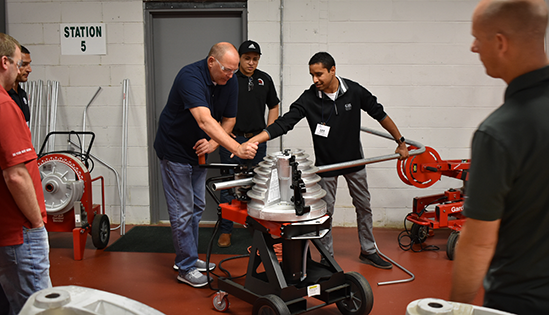 The team used Gardner Bender hand benders, power benders and the Bend-Mate table benders for their demonstration. During the training session they showcased some of the innovative benefits the Gardner Bender equipment offers contractors for convenience, durability and safety. They wrapped up the training session with a demonstration of the cable fishing/pulling equipment.