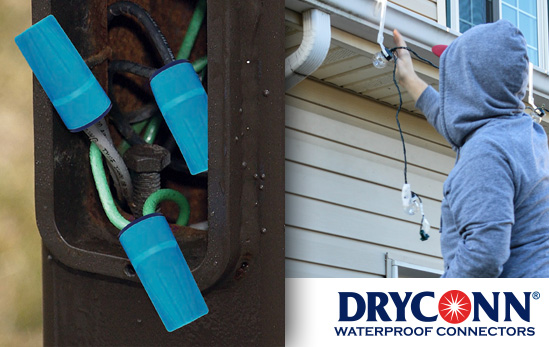 Safe outdoor holiday lighting begins with a good connection!
With Holiday-season being in full swing many of you and your neighbors will be hanging and setting up all different types of lights. Whether you're setting up standard Christmas lights or motion sensor/flood lights you'll need one thing…a good connection! Making sure you have a good electrical connection can be everything, especially in these harsher fall/winter conditions. For these types of outdoor lighting connections, we recommend King Innovations low voltage and standard DryConn™ connectors.
King Innovations low voltage and standard DryConn™ connectors can help make a perfect connection for any of your outdoor lighting needs. They are great for application ranging from making underground connections with the DryConn™ connectors or making sure your junction box outside is safe from shorts from the weather. These connectors are filled with silicone with an added flap seal that helps keep out water, dirt, and other unwanted surprises from mother nature. All you need to do is simply insert wire then twist until tight and you'll be all set!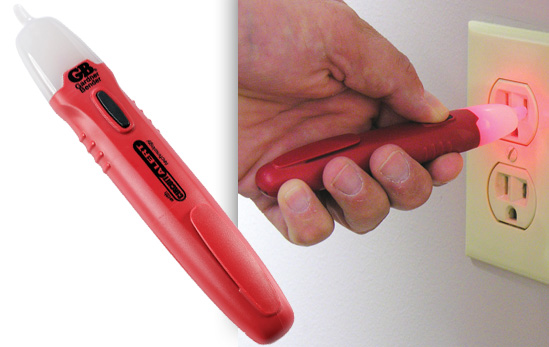 But remember safety first! Anytime you check wire connections you should make sure the power is off. Use a non-contact tester like the Gardner Bender GVD-3504 to double check that the power is off to the wires you are going to work on.

You can find both DryConn™ connectors and the GVD-3504 non-contact tester online and at most major hardware retail locations.