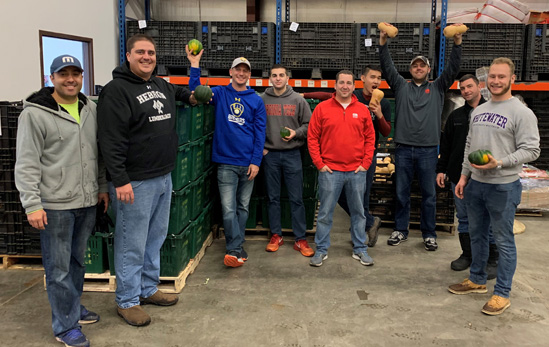 The Sales Team "Squashed it" in preparation for the upcoming thanksgiving holiday!
New Berlin, Wisconsin – November 20, 2019
Getting into the spirit of thanksgiving our sales team volunteered at The Hunger Task Force of Milwaukee cleaning vegetables from the fall harvest in preparation to be sent out to the local food banks in the greater Milwaukee area. The fresh vegetables provide in need families and individuals with healthy food opportunities to thrive. "We are grateful to be able give back and thankful for everyone that makes up our community, from the very least of us to the greatest. It is all of us together that makes a greater Milwaukee." stated National Account Manager David Martinez.
For further information please contact:
Michael Hauman
Digital Tools Specialist/Graphic Designer
E-mail: [email protected]