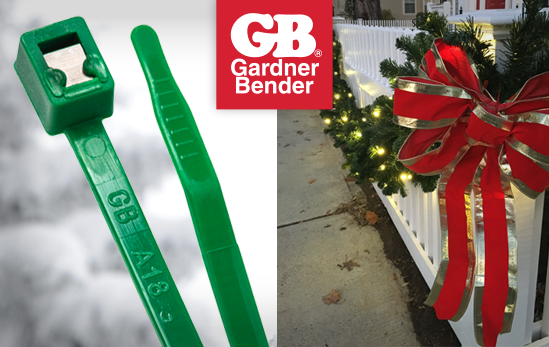 Holiday decorating tips — Cable ties for the season
Festive decorations, including lights, garlands, trees and wreaths, can help put your household in the holiday spirit. Cable ties make stringing lights on banisters and fences fast and easy, plus they won't mar up the railings with nail marks. After the holidays…simply snip the ties off with scissors and box up your decorations for next year.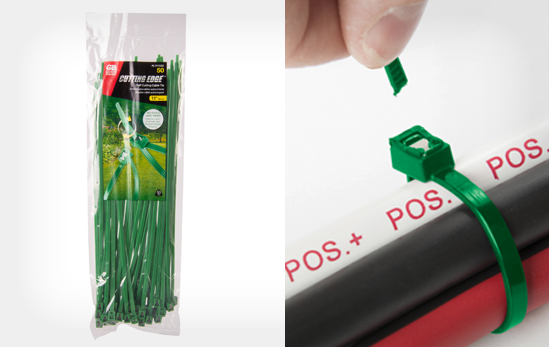 The new 46-311GSC, Self-cutting Green Cable Tie from Gardner Bender takes fast and easy a step further…the green color helps it to blend in with most decorations and the self-cutting head eliminates the need for extra tools to cut off the excess tie. Simply lock and twist the excess tie to finish the job! You can find Gardner Benders new green self-cutting cable ties at your local Lowes Home Improvement.