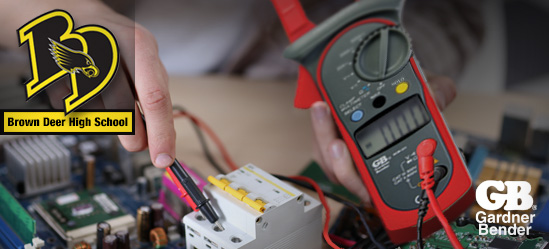 Test it Out
February 3, 2017
Gardner Bender & Sperry Instruments partnered with Craig Griffle in the Technology Education department at Brown Deer High School in Wisconsin to develop a tester training program to help students learn about electrical concepts and how to use some Gardner Bender test equipment.
The program will be launched this semester focusing on electrical symbols and definitions in the classroom while giving students a chance to do hands on training with our GCM-221 clamp meter. Once the students have completed the course, they'll be able to take a test to become certified with the tester. This is Gardner Bender's first program like this and the goal is to show kids that it's ok to work with your hands to make a living.
Gardner Bender is committed to giving back to the community and this program is a great start to making sure that our future generations have the tools they need to grow and be successful.