NEW
Introducing Cable Management Clips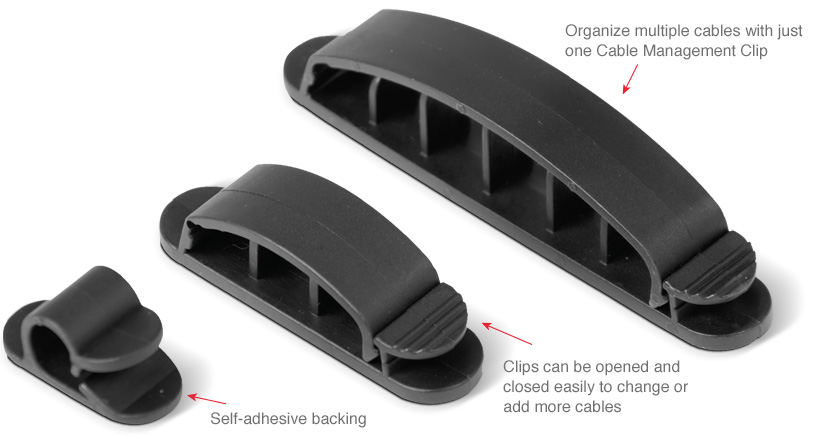 Announcing a new way to organize, utilizing cable management clips.
The average adult uses four or more electronic devices between home and work on a daily basis. With a self- adhesive back and easy to open clips, this is a simple, affordable, and stress free way to manage any cord or cable concern. Add this Gardner Bender assortment for a great impulse buy to drive exponential sales.
Features:
Organize: Keep any area in your office or home neat and orderly with these plastic wire clips.
Ease of Use: Insert cord (s) into Cable Clip. Pell the backer off the adhesive side on the Cable Clip. Place on surface, and begin organizing.
Merchandise: Cable Clips come in compact size bags, and take up minimal space. Clips can be presented with a peg or cut case.
Specifications:
| Item # | UPC | Description | Qty |
| --- | --- | --- | --- |
| GCC-001 | 032076921002 | Small Cable Clips | 3 Pack |
| GCC-003 | 032076921064 | Medium Cable Clips | 3 Pack |
| GCC-006 | 032076921088 | Large Cable Clips | 3 Pack |
| GCC-AST | 032076921101 | Multi Pack Cable Clips | 6 Pack |
Online Resources