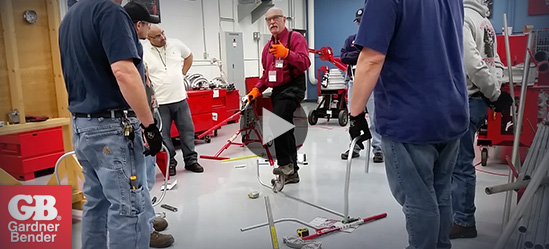 Industrial Electrician Apprentice Program
Gardner Bender is proud to be working in the community with Waukesha Community Technical College to educate our future electricians through the Industrial Electrician Apprentice Program.
Neil Matthes, Instructor for Waukesha County Technical College, recently brought his class of seven students to Gardner Bender for for the opportunity to experience a day of hands-on conduit bending using state-of-the-art technology like the B2000 Cyclone Electric-Powered Conduit Bender. When these students finish their class at WCTC, they will have earned their State Journeyman's Card and be better prepared to immediately put their skills to work using these same Gardner Bender tools in the job market.