Top 2 Reasons to Call an Electrician!
Let's start off by saying...
Doing your own electrical work can be a safe, clean task that follows logical procedures and science—a departure from other types of remodeling or home repair work. This is especially true in recent years because of the helpful "how-to" videos online produced by professionals and the innovative tools on the market today.
Whether you are experienced or an occasional weekend warrior, even the most knowledgeable and ardent DIYer's who love doing their own electrical work will need or want to hire a professional at some point. There is no shame in this at all!

Here are our top two reasons to call a professional...
#1 When you need to obtain a permit to do the electrical work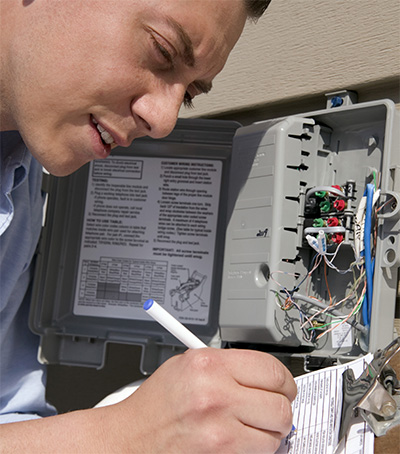 Before you begin a project that will involve electrical work you should check with your local municipality to see if the job will require a permit.

If you're going to do some homeowner-driven electrical work the right way, you will pull permits when required and have inspectors visit.

The approval/disapproval inspection process can sometimes be very frustrating because it not only addresses safe workmanship and materials but also enforces the particular building codes for your location. Quite frequently, this results in extra expense and time being added to an unsuspecting DIYer's project.

Hiring a professional electrician for these types of projects can eliminate the frustration of inspections because they deal with these safety regulations every day. In this case, if the work does not pass it is the electrician's job to make it right—not yours.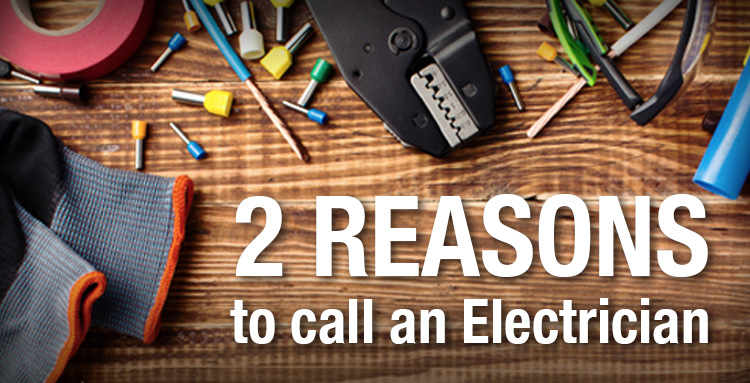 #2 When you are unsure of what needs to be done (it's okay to admit it)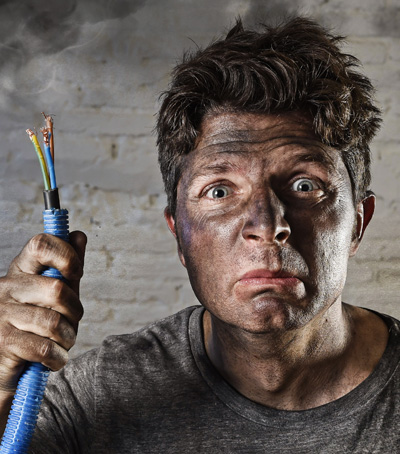 There are many electrical repairs that can be made safely when you have the experience, the proper equipment and the supplies to do the job.

But there are also electrical repair projects that come up where you just don't know where to begin or what to do. The "how-to" video you may have watched might have had the opposite effect of being educational, but you still might think you are up for the challenge.

Stop! Please know that in situations where you do not have a full grasp of what needs to be done it is very common to spend significantly more time and money. More importantly, there may be safety issues related to inexperience that you can avoid if you would call a professional electrician do it.
NOTE: "Safety First…Always"
If you're serious about doing your own electrical work, we recommend learning more about doing this safely by taking classes taught by professionals in your area. They can be a fun way to help make electrical jobs around the house easier, quicker and safer.
Online Resources